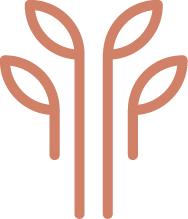 Impact
As Impact Investors driving positive environmental and social change in New Zealand, it is important that we track and report on the impact of our investments.​
Welcome to Purpose Capital's inaugural, public Impact Report!
In the below report you will find our philosophy and approach, including our Theory of Change, a brief description of our rigorous assessment process, as well and how we choose impact measurement metrics.
Importantly, this report contains outcome measurements and impact updates for our portfolio companies. We also report on how we are scaling our impact through co-investment management and how we walk the talk through our own organisation's carbon measurement and reduction.
We are committed to continuously refining our activities to meet best practices in the nascent, yet rapidly maturing, field of impact investing, and look forward to reporting again in 2024!
Stay in touch with our news
Subscribe to our quarterly newsletter