| | |
| --- | --- |
| DATE OF INVESTMENT | 2 June  2022 |
| LOCATION | Bay of Plenty, Waikato & Northland |
| SECTOR | Renewable Energy |
| STAGE/TYPE OF INVESTMENT | Project |
| IMPACT FOCUS | Climate Change |
| STATUS |  Active |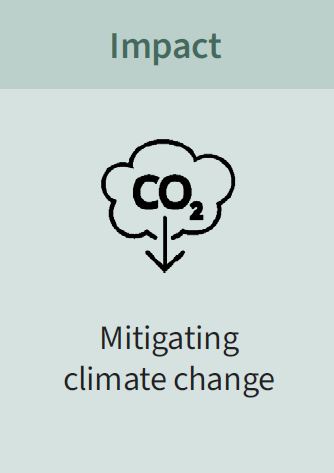 Profile
Lodestone Energy is leading the development of New Zealand's largest ever solar project. This transformative project will see utility-solar farms constructed in five locations across Northland, the Coromandel and the Bay of Plenty. More than half a million solar panels will be placed over 500 hectares of land.
Combined, the farms will act as one giant power station, feeding electricity into local networks and complementing New Zealand's hydro, geothermal and wind resources.
In addition to producing electricity, the farms will continue to support agriculture and horticulture production. The panels will be high enough, and spaced sufficiently, to allow farming and cropping to continue underneath.
Impact
Pioneering Agri-Voltaics in New Zealand (using the land concurrently for both farming and solar)
Pioneering Utility-Scale Solar Photovoltaics in New Zealand. Utility-scale solar photovoltaics is identified and ranked by Project Drawdown as number 8 out of the 80 solutions to climate change that are implementable today (Drawdown ranks solutions by Total Atmospheric CO2e Reduction [GT]).
Contributing significantly to the national effort to decarbonise New Zealand's energy sector and meet our 2050 zero carbon goal
Once it is built, Lodestone is likely to be the largest grid scale solar development in New Zealand.
The initial five sites are expected to generate 375,000,000 kWh per year, which is enough electricity for 55,000 homes (e.g., all the homes in a city the size of Hamilton), or 150,000 electric cars.
Two sites are in the Eastern Bay of Plenty (Waiotahe and Edgecumbe) and one of the sites is in Whitianga, Waikato.
Transaction Summary
Purpose Capital led a $10m syndicated investment into Lodestone Energy. The syndicate comprised of the Purpose Capital Impact Fund who invested $2M and $8M in co-investment commitments.